A website devoted to building Baja Bugs and other Off Road Toys.
Check back often as we try to keep the dust from piling up.
See "What's New" below.

Shop Closed Until Further Notice

The new logoThe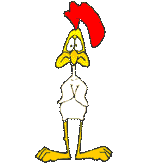 Blind Chicken Dance.

So here's what's

10-25-12: Added pics of the front end rebuild of Rudy's mid engine rail. The rear suspension is next. -MJ
5-5-12: As you can see I am very diligent on updating this. I have been working on some new stuff and a couple projects have had some progress. As usual there is not enough hours in the day so things like web updates and the honey-do lists get set aside. You can imagine how popular the setting aside of the honey-do stuff is...
I do have a project I picked up. It is a Baja Ghia and someday I hope to actually work on it. It is in the future projects page. I also added some pics of Justin's baja that show it nearly completed.
02-07-10: Major changes are underway for the products section. We are now dealers for Radflo Shocks, PRP Seats, Latest Rage, and Surevalve. Some of the stuff is up in the catalog and much more is to come. I may even get them included in the shopping cart some day. What a wonder that will be. -MJ
12-27-09: Added modification instructions to make a Corsica or Beretta power rack and pinion rear steer. Check it out in the How To section. MJ
4-28-09: We are now a Latest Rage wholesale dealer. I will be adding brake kits, bushings, bearings, and other stuff that go along with our fabricated parts for %10-20 less than other online dealers. -MJ