A website devoted to building Baja Bugs and other Off Road Toys.
Check back often as we try to keep the dust from piling up.
See "What's New" below.

Limited orders only

The new logoThe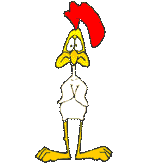 Blind Chicken Dance.

So here's what's

3-23-2014: Personal craziness had caused me to have limited time at the shop. Orders are still accepted but only in a limited amount as my backlog of orders caused some serious delays in completion. My current plan is accept only what I feel can be built in a timely manner.